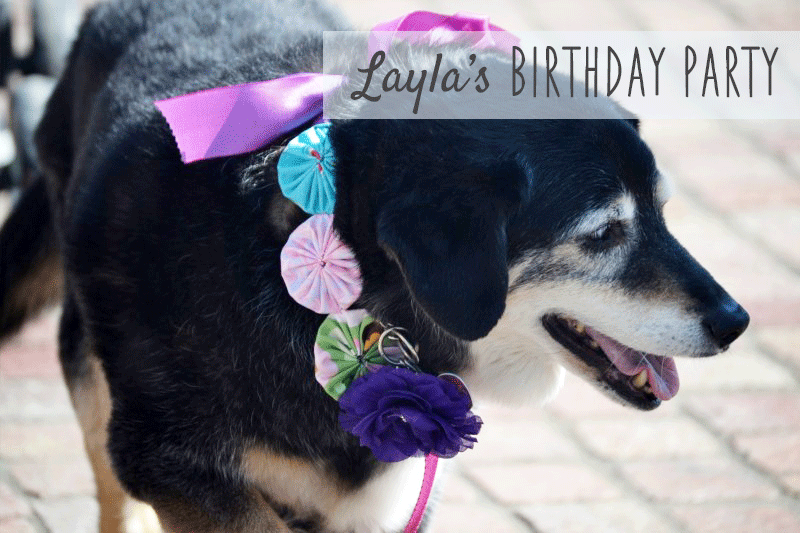 Last weekend we celebrated our dog Layla's 105th(15 in human years) birthday! We thought this would be fun to do because Layla might not be around for too long, and I got to plan a mini party. Win win! We only really invited friends that either had dogs, or who had been in Layla's life since my love picked her up from the farm…I think that's how that story goes :)
The party was held at Washington Park, which is this beautiful park across from Music Hall. They have more than enough space, plus they have a dog park section. We invited 6 dogs, but only 4 were able to come. So I made sure their party favors went home with their parents. Yes that's right, I made party favor bags for the dogs filled with treats and a dental stick. On the front I wrote their name on a piece of washi tape, and on the back I made a sticker with Laya's picture on it that said "Thanks for coming!" All the pictures are below.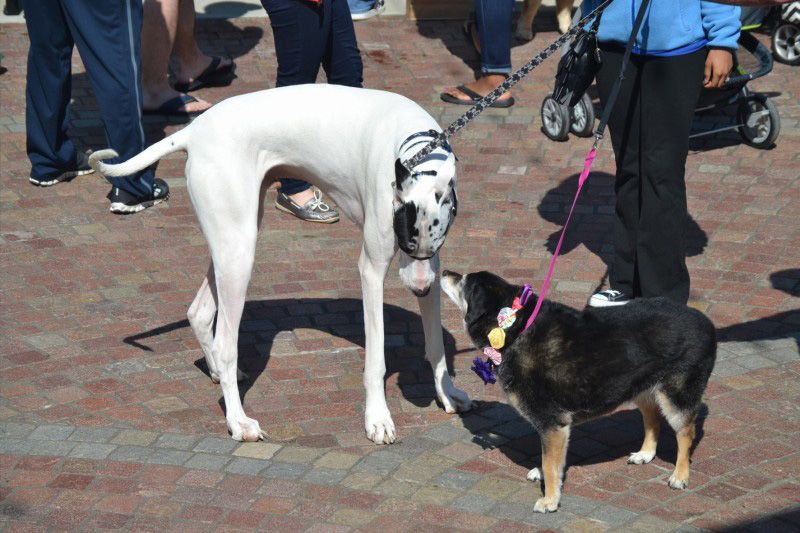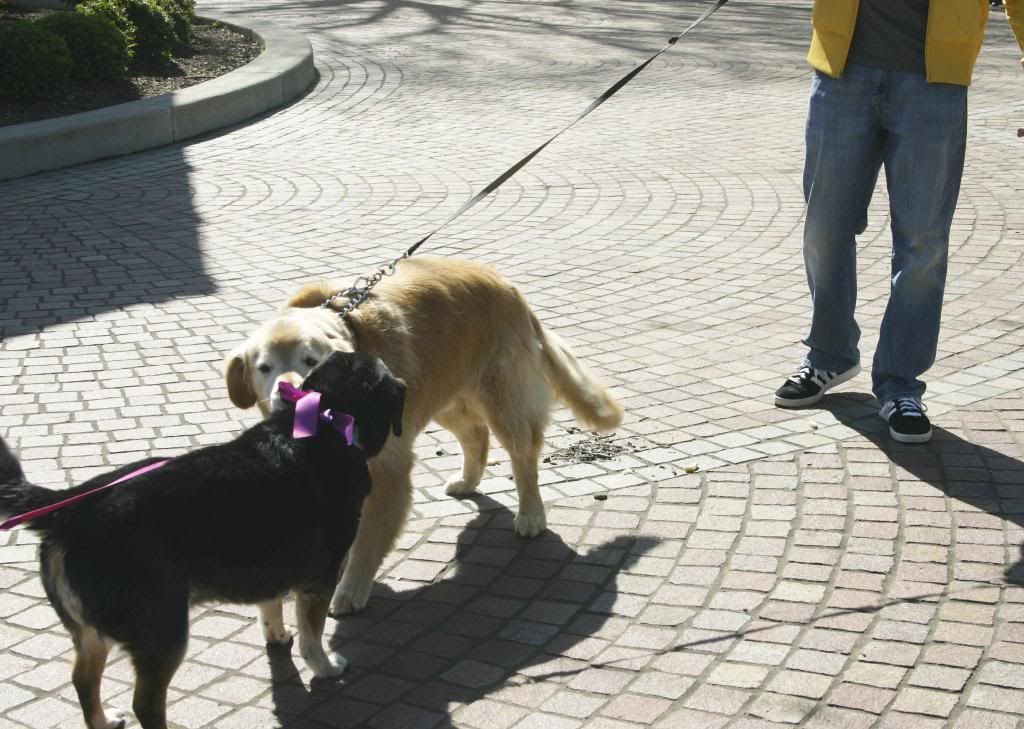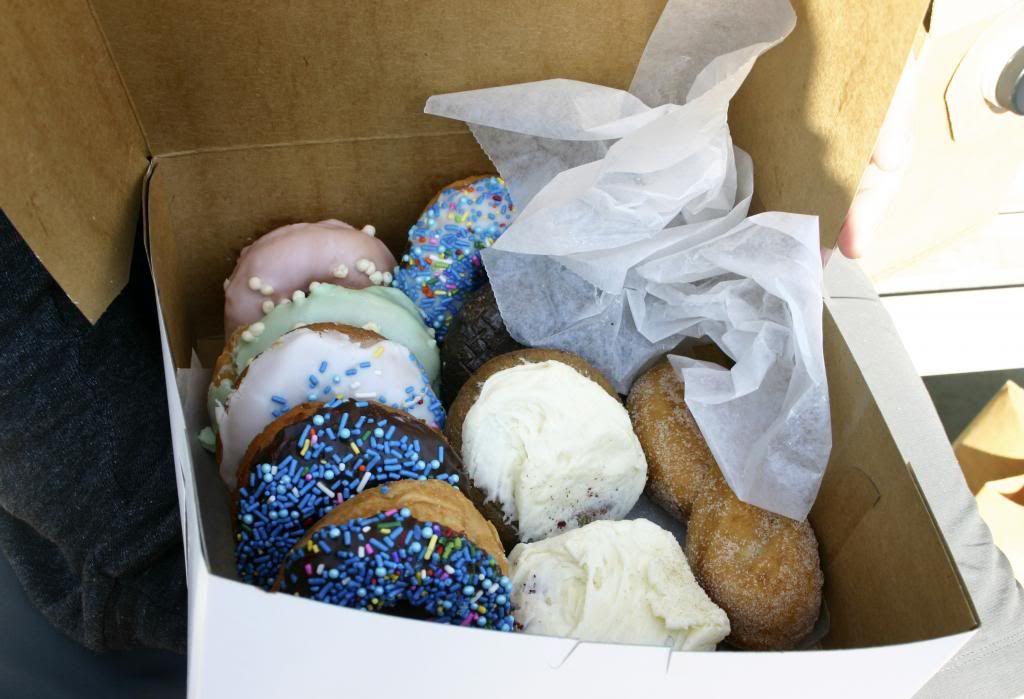 Instead of a cake, I bought cupcake cookies from Moochie and Co. And we bought donuts from Holtmans for the adults and kids to enjoy. The weather couldn't be anymore perfect, and everyone seemed to have fun. It was awesome!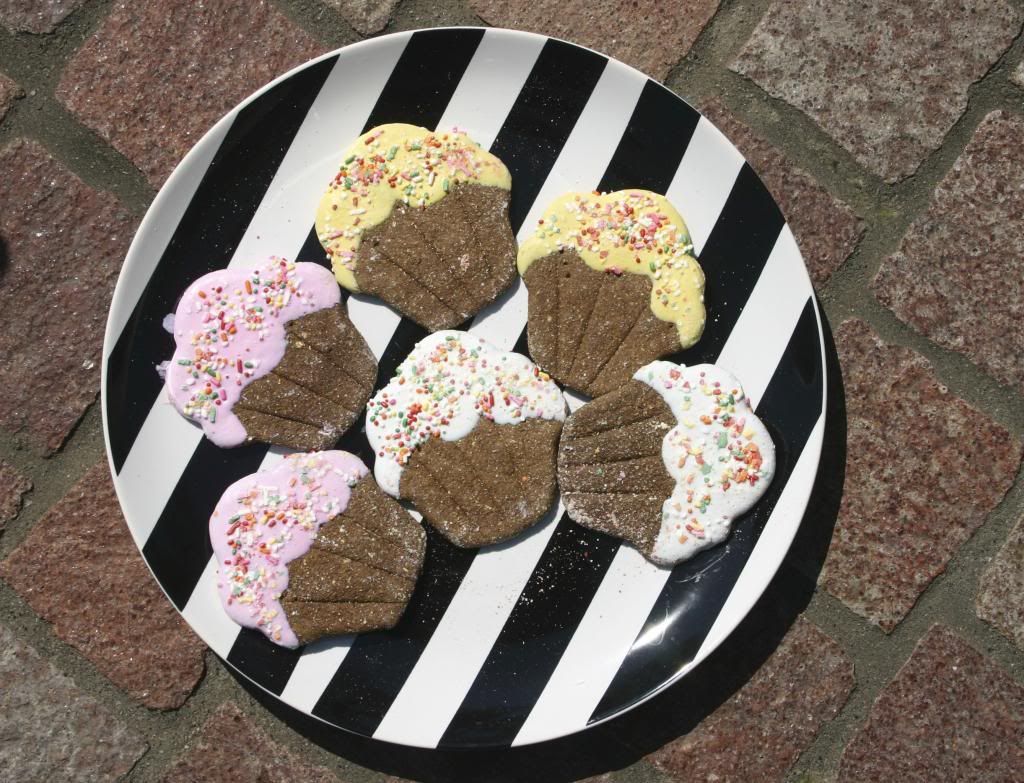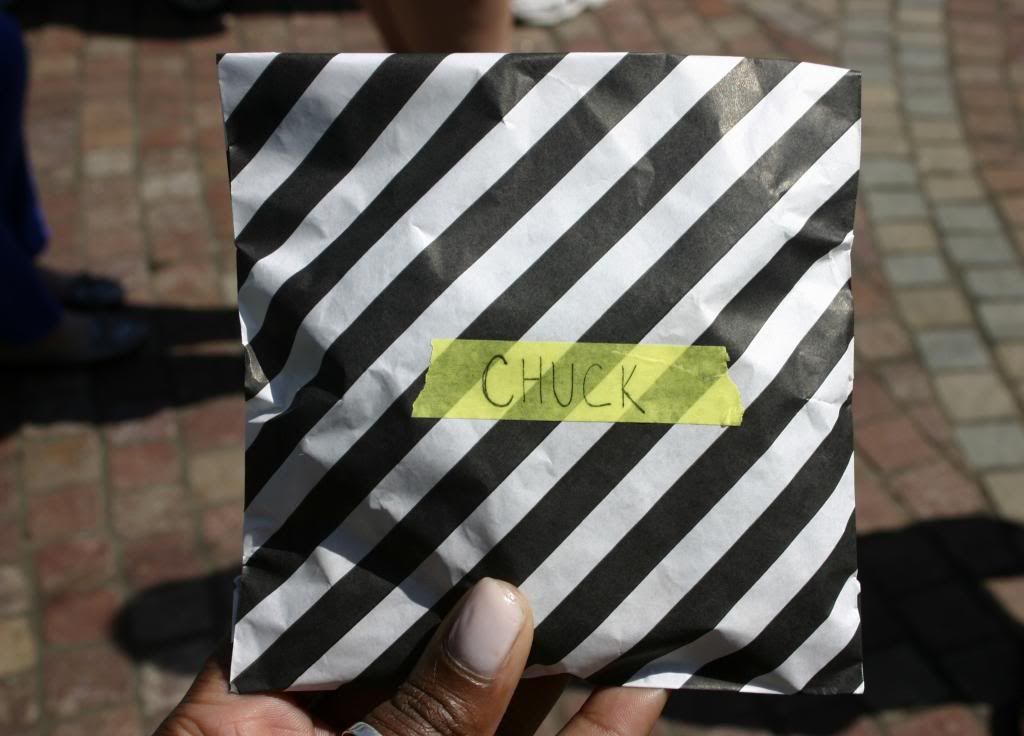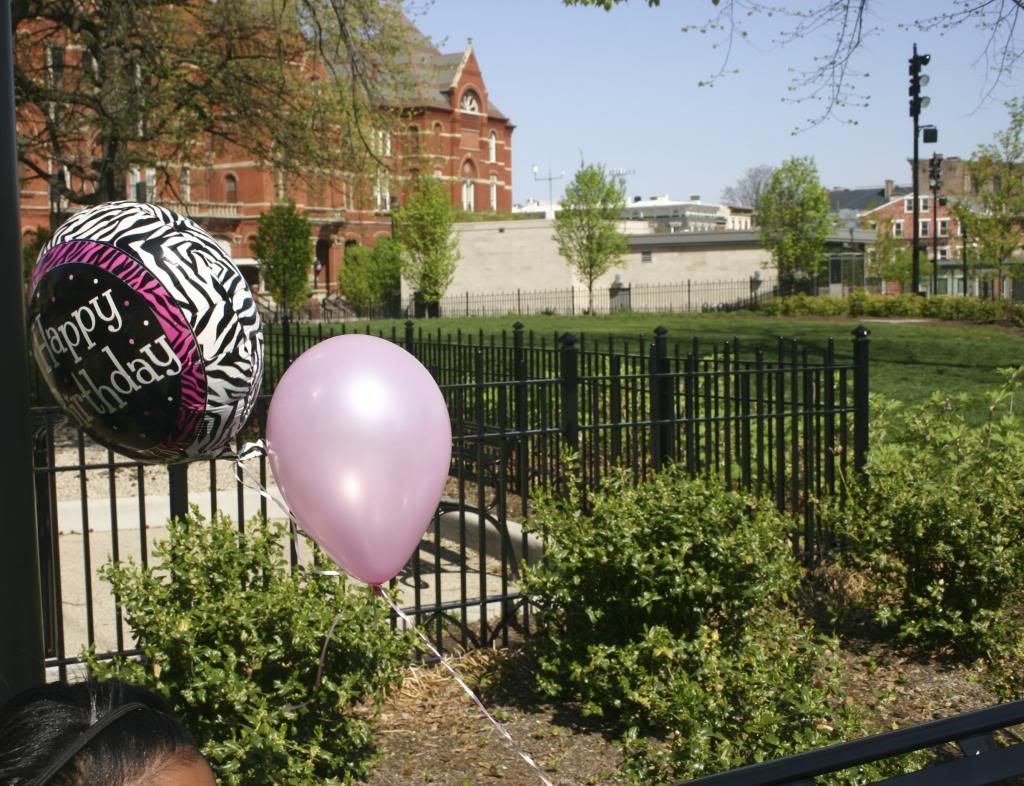 I think my favorite thing about the day was the super super adorable collar that was made for Layla. I lost track of time the week before and forgot to order Layla a birthday girl bandana, and I couldn't find one in the city to save my life. But when we arrived one of our talented friends made a beautiful collar with felt flowers and a huge bow. Layla was definitely center of attention. I was definitely not supposed to find that bandana because the handmade collar was so much better!!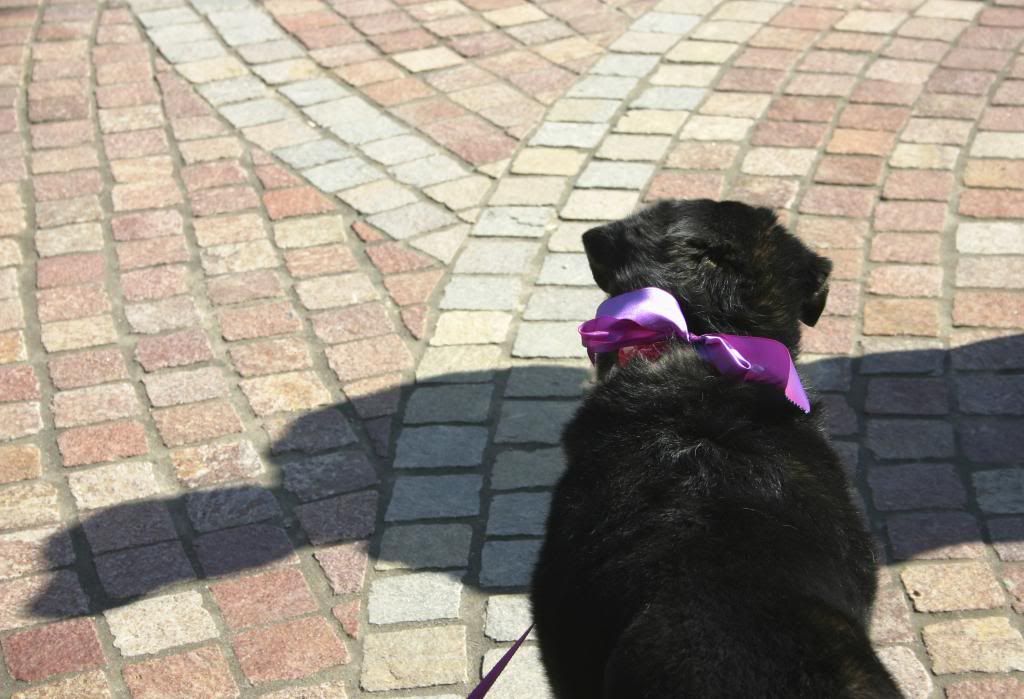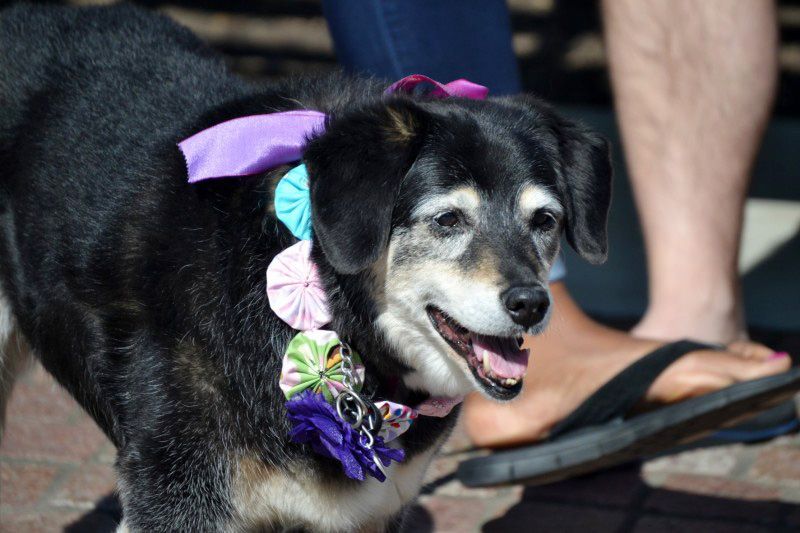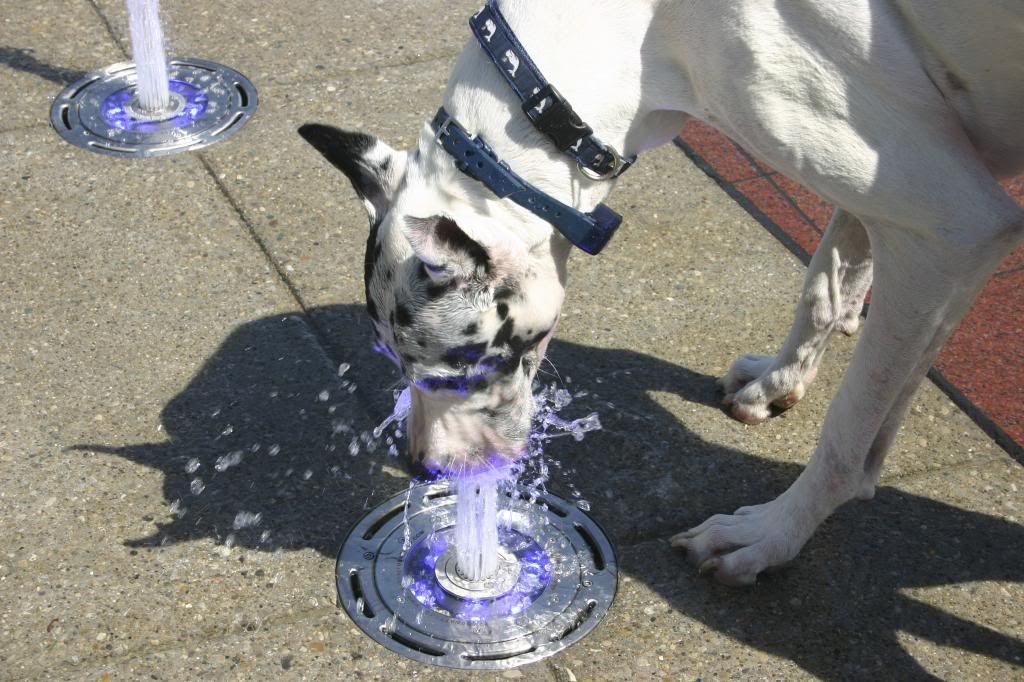 Thanks to all the family and friends that helped us celebrate Layla's birthday! And my niece Sky that was Auntie's big helper!
Have you ever thrown a dog party? I can't be the only one.

---
You can also find me on: