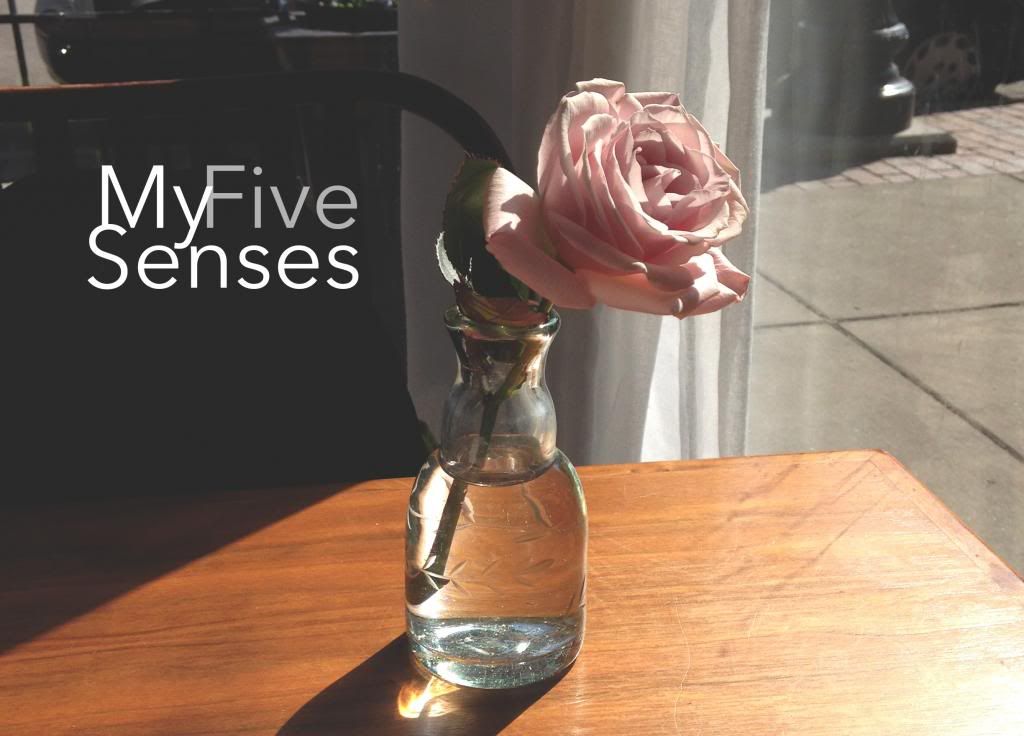 My Five Senses is starting to become something that really gets me excited on the blog. And thanks to everyone who read and or left a comment for the first My Five last month. I think people really enjoyed it, and I'm in the works of it possibly becoming a link up. I have no idea how to run a link up, and have only participated in a few so I'll keep you posted if something becomes of it. I think my main fear is that I'll host it and I'll be the only one linking up. Ha! That would really suck, lol. So let's get to April's My Five Senses.
As you may or may not know My Five Senses is where I share with you things that are currently happening in my life according to the five senses, touch, smell, sight, sound, and taste. Please feel free to share your own My Five Senses in the comments.
Touch:One thing that makes me smile from ear to ear(besides my love, and family of course), is when I get into the bed knowing my sheets are right out the dryer. There is nothing like clean sheets people! Nothin'!
Smell: I hate to say it, but right now I'm smelling my Toms. I know, I know. Why the heck did I just share that with you? Well the closest people to me know that I HATE wearing socks. I just don't. I love the fuzzy socks, but regular white cotton socks are just not for me. Since this winter was pretty brutal, I caved and bought a pack of three from Target. But now that the weather is warming up I'm back to wearing my TOMS 24/7. I've had these for about a year and only in the last few weeks I've noticed that they've begun to have a slight odor when I take them off. As long as I haven't been wearing socks, this is the first time I actually had to put baking soda in my shoes like my mom would do to my brother's shoes when we were kids. It's definitely time for a new pair.
Sight:One thing we love to do is spend time on our patio. But nowadays we look at the patches of lawn. Not totally surprised because of the constant snow, but we keep staring at the yard thinking…what are we going to do? I know it'll all come together in due time.
Sound:I can remember the exact moment a couple weeks ago when I heard the birds chirping away as I began to awake. I think it was a couple days after we changed our clocks for daylight savings. I know at some point their sounds early in the morning will annoy me because they always do, but I'm thankful that I'm able to enjoy the sounds now. As me again in a few weeks :)
Taste:To recognize Lent, I usually give up something from Ash Wednesday until Easter. This year I gave up all meat, except for seafood. You probably know my husbands a Pescatarian, so we don't eat much meat in the house, but if we go out know this chick is devouring a delicious hamburger probably with bacon mixed in there somewhere. I also gave up meat last year and it was much harder last year. But this last week, I've been planning out my meals once Easter gets here. I'll go here for a burger, stop here for a coney or two, and I a turkey sandwich, don't mind if I do.
What are your My Five Senses this month?

---
You can also find me on: