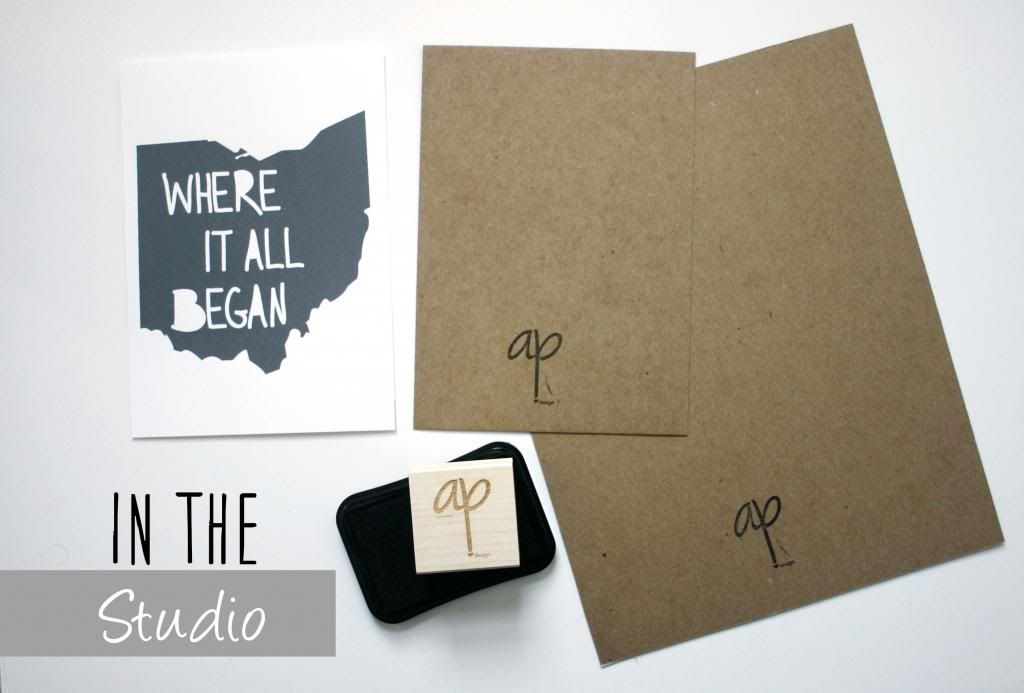 One of my favorite kinds of blog posts are post where we get a sneak peek of artists and designers space, or what projects they might be working on. After I read Holly's post of behind the scenes making handbound notebooks, I thought…I should give my viewers a behind the scenes studio pass. Not that my life in the studio is exciting, because trust me it's not. But since I enjoy reading those posts, and looking at those pictures so much, maybe you guys would like to see it too. Thus studio pass was born.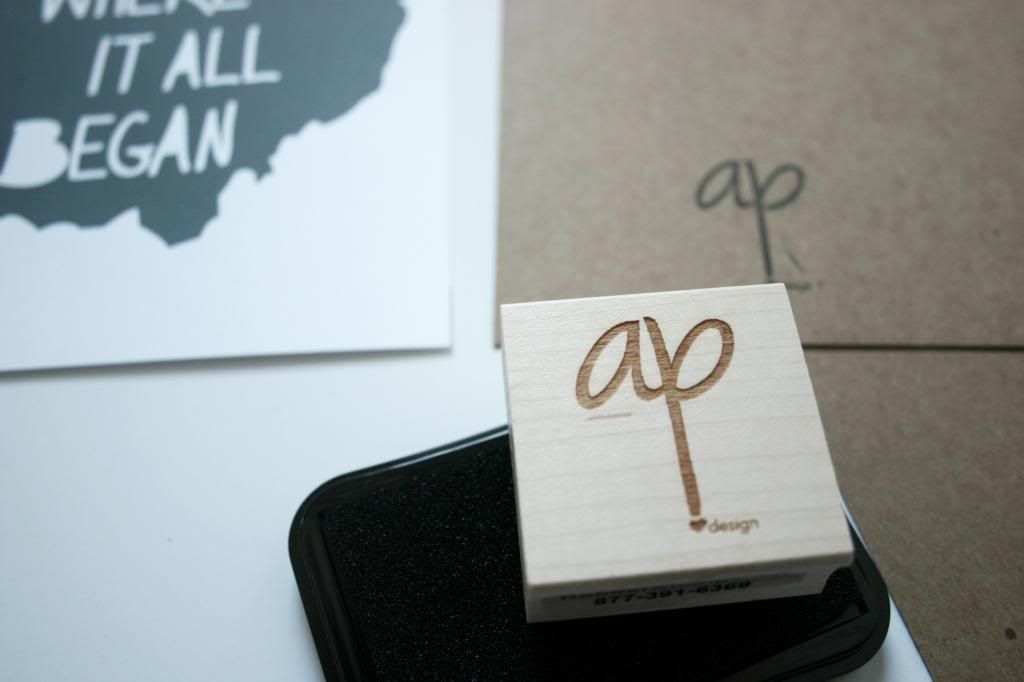 When I package my prints I always use a piece of chipboard and a clear cello sleeve. Pretty simple right? But I try to add a personal touch to all my shipments when they go out to customers. I never take this experience for granted because I know how blessed I am to be doing what I love. So I write a very brief thanks on the back of my business cards with the customers name and stamp each piece of chipboard and bag with my logo. It takes some time to do, but people appreciate those little things.
I hope you enjoyed my studio pass and if you have any ideas on something you would like to see I would love to hear it.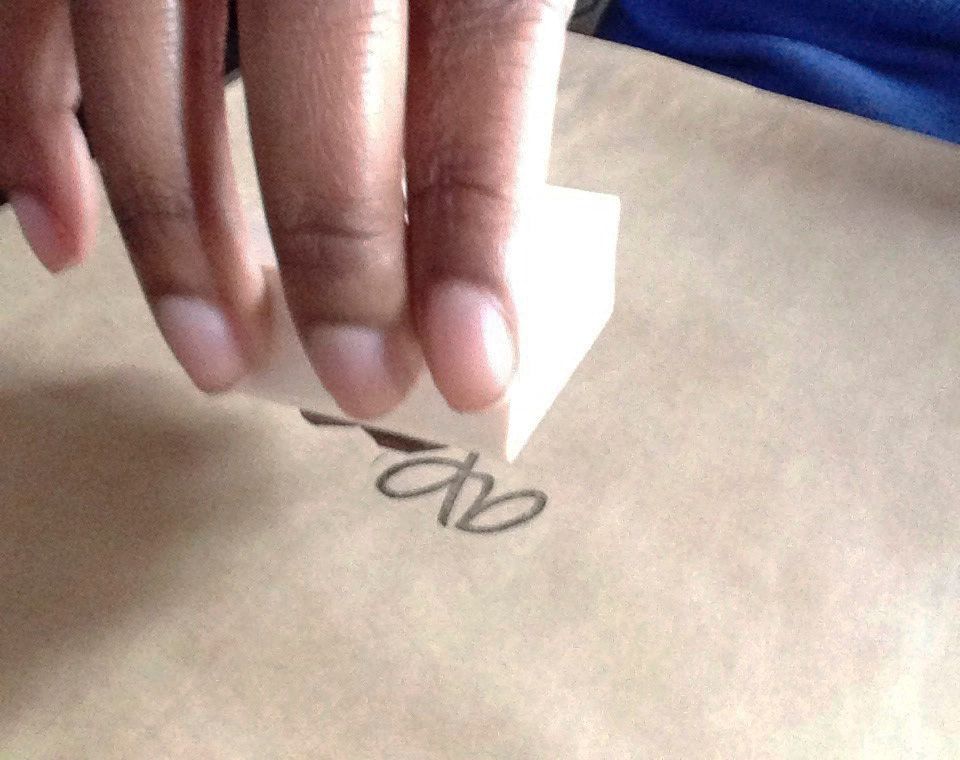 I have a pretty sweet announcement this week. If you follow me on Instagram, you've probably already figured it out :) What personal touches do you appreciate from handmade shops.

---
You can also find me on: