Twice a month(at least that's my plan), I will be posting what's currently happening in my life according to the five senses, touch, smell, sight, hear, and taste. You can read the first post here, and April's post here. Maybe down the road this will turn into a link up, or Instagram challenge. Ohhhh, I'm loving the sound of that! Be sure to share your five senses!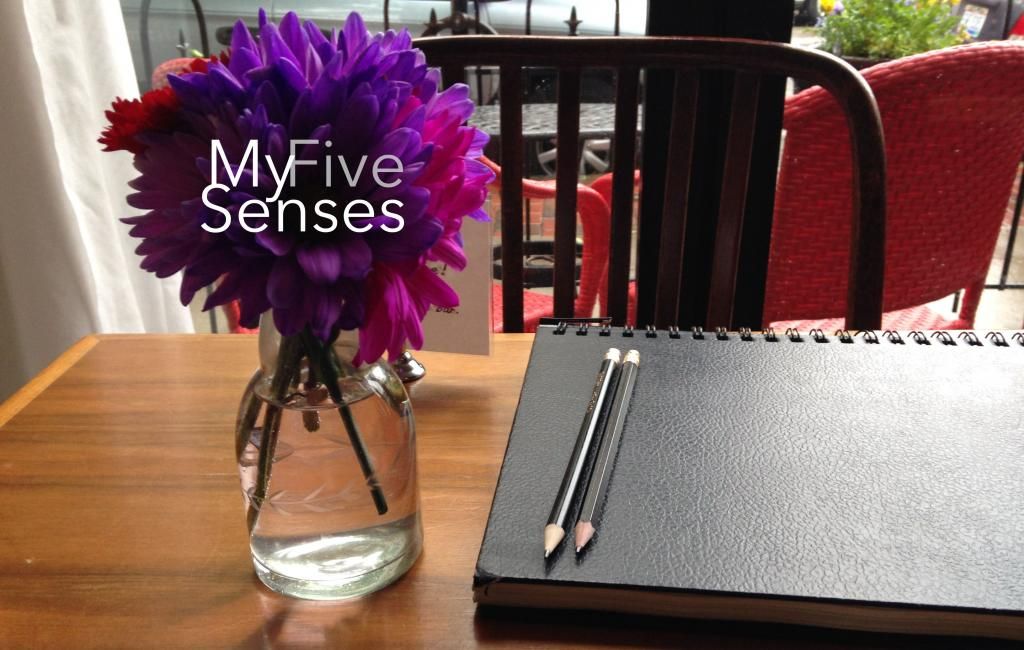 Touch:
Anything gardening related. Gardening is truly one of the things in life that bring me genuine happiness. I've been pulling weeds, and preparing the yard for mulch. I was a bit worried that because of our harsh winter that some of our perennials wouldn't come back like our hostas. It took longer than usual but they look fabulous!
Smell:
Ant spray :( When the weather gets warmer the ants start to make an appearance, and we found a pet/kid friendly "natural" spray that smells like mint. I'm so over the ants.
Hear:
One of the perks of living downtown and so close to the casino is that we're able to hear the outdoor concerts. Last year when the casino first opened their first concert was The Killers, and we sat in our backyard, had dinner and were able to hear the concert so clearly you would've thought it was a few doors down. We would've gone to that concert but it was sold out, but I think option B worked out pretty well.
Taste:
Water. Ice cold water with a slice of lemon. Last week a few of my friends decided we were going to do a water challenge that consisted of us drinking a gallon of water a day. I drink a pretty good amount of water daily, but this challenge wasn't easy. Especially when dinner time rolled around and I really wanted a glass of wine instead of water. On one of the days, wine won.
Sight:
One thing I love about living in an urban city is that you get to see a fair amount of people walking, riding bikes, skateboarding, and not just in cars. You know the end of the school year is near, and the weather is just right when people are out and about. We walked to the Reds game Friday night, and walked to the Taste of Cincinnati Sunday night. I just need to get the tires checked on my bike and I'll be all set!
What are your five senses?

---
You can also find me on: