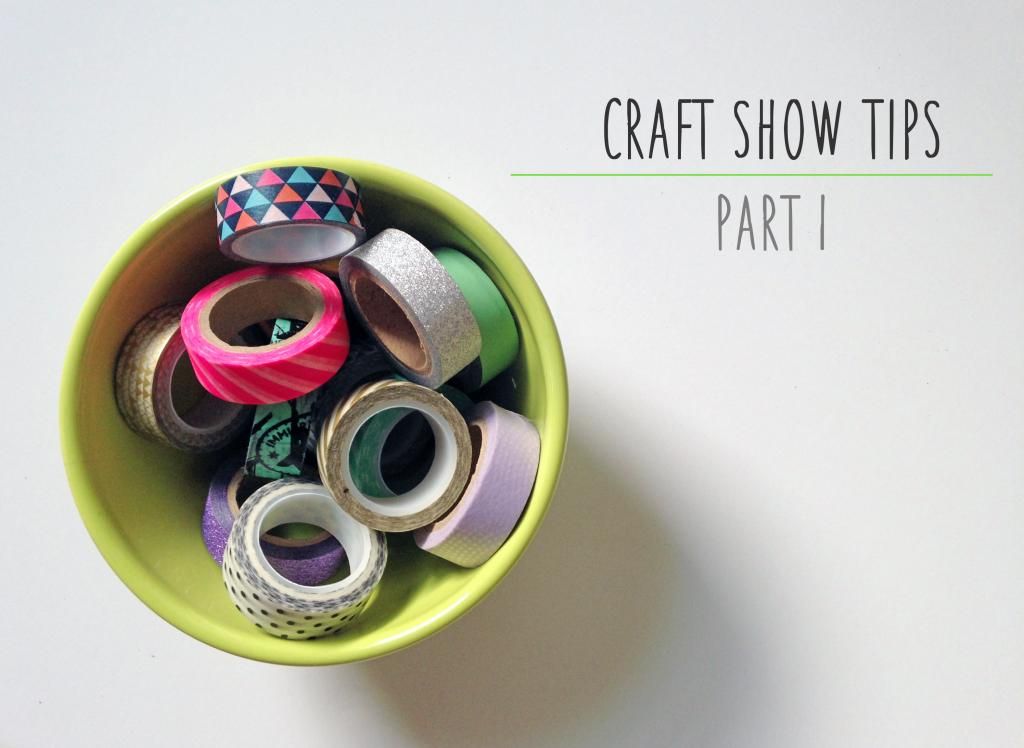 I wouldn't in any aspect call myself a craft show pro. I've participated in three shows now, and will be doing my fourth in August. Hopefully I'll be able to fit a show in in early July. But throughout this entire process I've learned a lot! At my first show I was taking notes the entire time because I don't want to make the same mistake twice. After each show I still try to jot down notes, and hopefully I will continue this tradition that it's sort of become for me.
I know that some people don't necessarily like sharing their tricks or secrets to others. Some think that it's too risky to share with other industry peers. I'm not saying share every bit of your business because everyone needs to do the work, but helping others will eventually reward you somehow too. I do believe that :)
Craft Show Tips
1. Set Up Your Table Display Before The Show!!!
This is something I did because I'm a visual learner. I need to see things on paper, or actually set up in order to really see it in my head, and to know it'll turn out the way I want it to. Because once you get to the location you probably have about an hour to set up. You don't want to get there, stare at your table and say to yourself, hmmm….how should I set up my table.
2. Bring Help (If You Can)
I'm so thankful that I have an awesome support system. My husband is my right hand. He wakes up early with me, and is usually driving us to the shows whether it's a mile away or 2 hours away. He helps me unload the car and set up the tent. I feel a bit bad because I don't let him help me set up the table. I have to do that myself, so he's usually just standing around during that time. But remember it's great to have someone there to watch your table so you can use the restroom, and shop a little.
3. Create An Inventory & Bring It With You
I was up all night putting together my inventory list, but freakin' forgot it at home. Which brings me to my fourth tip…
4. Make A List
I'm all about lists. I love a good list because my memory isn't the best. Lists help me get s*$# done! I made a list of what cards I wanted to bring. I made a list of what would go on my table. I made a list, about a list. It's pretty ridiculous when I think about it. But lists help my life run just a bit more smoothly. I used this awesome
!
5. Sleep
If you read my post about my
then you know how bad my anxiety can get sometimes. The night before I was finished preparing by 10pm, but I wasn't able to fall asleep until 12 because my stomach was tossing and turning, and my mind was running 1000 mph! I was so nervous that I wasn't able to sleep, and I definitely paid for it a few days later. The night before the next show was much better for me. I slept like a baby.
I hope these tips though they might not be life changing will be able to help someone survive their first craft show season. I'll continue this list next week, and if you have any tips to share I would love to hear them!