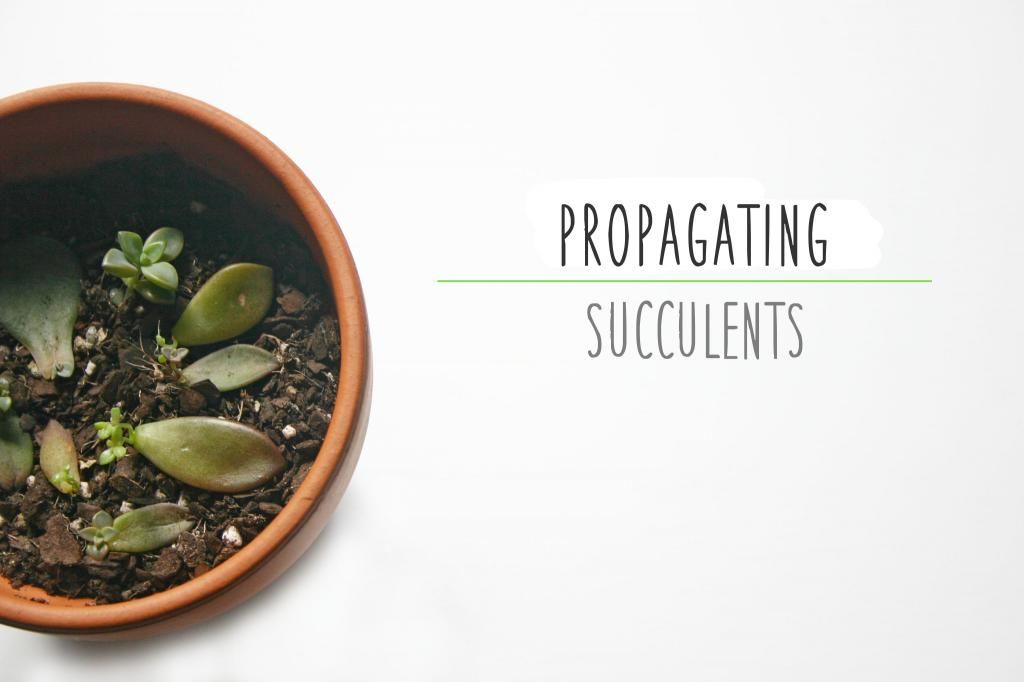 Today we're talking propagating! You know how much I love plants. Gardening is definitely one of the top three things that make me totally happy and content. I fell in love with succulents a few years ago, and haven't' looked back. Some would say I'm a bit obsessed with them. I love how easy they are to care for, but sometimes they can be a bit on the pricey side. So when I realized that I could propagate them I felt like I'd hit the jackpot! I started to research how to propagate succulents and tons of resources were available, but when I'm researching things like this it's important for me to have plenty of pics. I found
through
first and when I found out they also had a blog I thought sweet!!
There's an awesome post about
that's pretty popular. It goes through each step thoroughly with tons of pictures to show you just how to do it. But I should let you know that there were a few things I didn't do exactly like the post recommended.
I didn't plant the leaves in cactus soil
. I just used potting soil I had from previous plants.
And after cutting off my stem I accidentally threw it away :( whoops!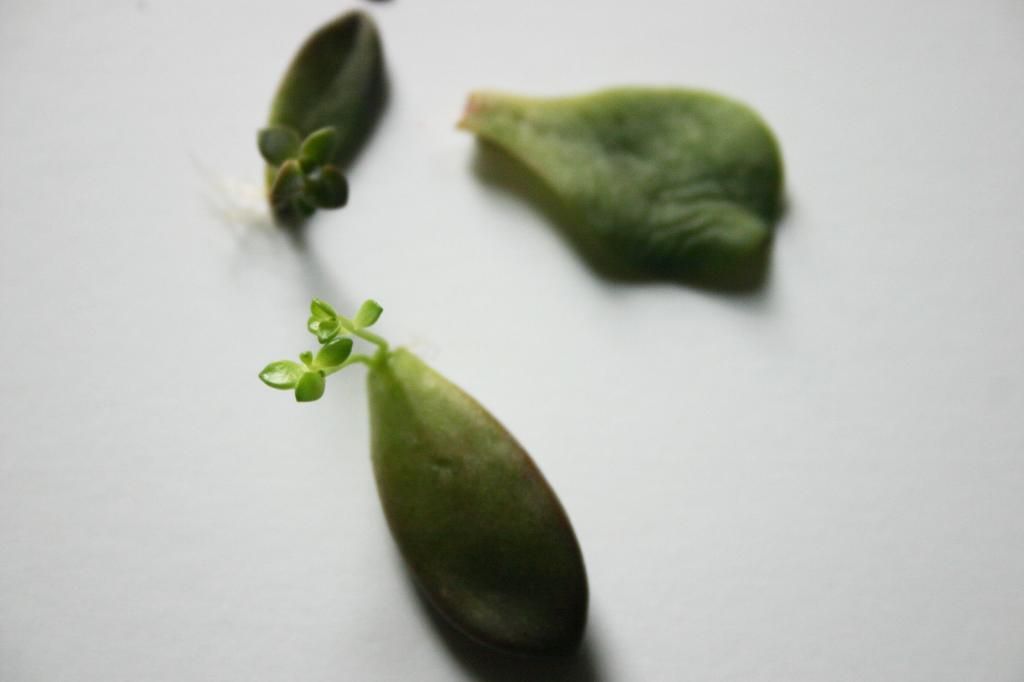 Once ready I started to carefully pull leaves from the bottom of the plants and then transferred them to their own pots in rows. Then you'll play the waiting game. Waiting was definitely the worst part about it. I planted my first leaves April 20th, and nearly two months most of my leaves died. I was really disappointed but had to try again. I took a few more leaves off one of my newer vibrant succulent and just four week later they are blooming like no ones business. I was beyond excited!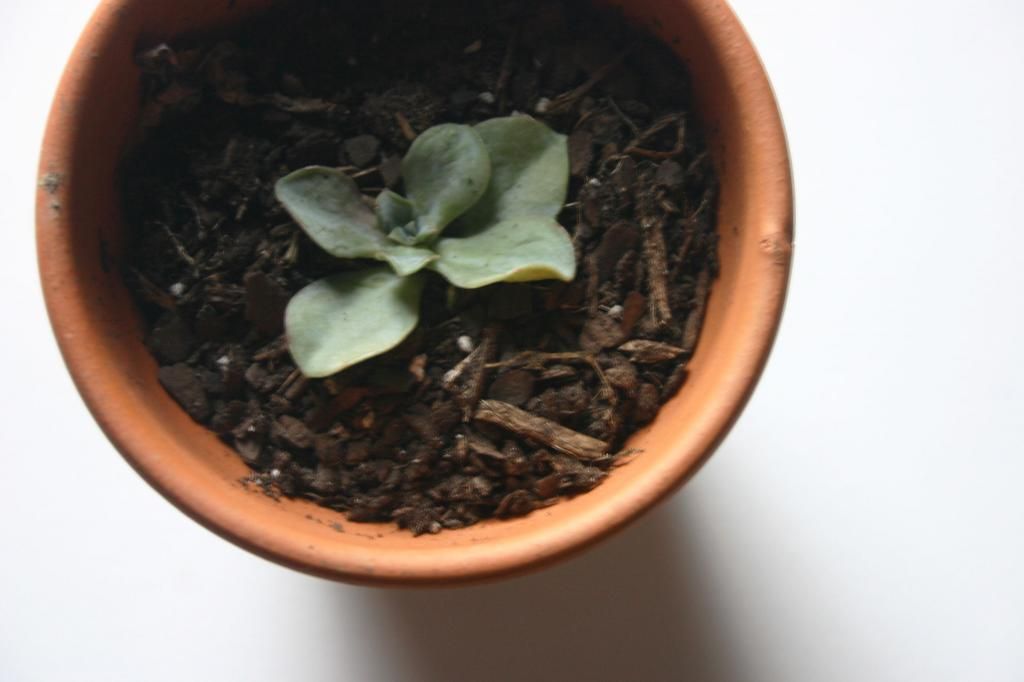 Here are a few key tips that I learned while caring for my succulents.
1.
Put them in indirect sunlight.
2.
Give them very very little water.
3.
Try not to check them daily because you will get very frustrated and it will drive you bonkers! But I still do it :)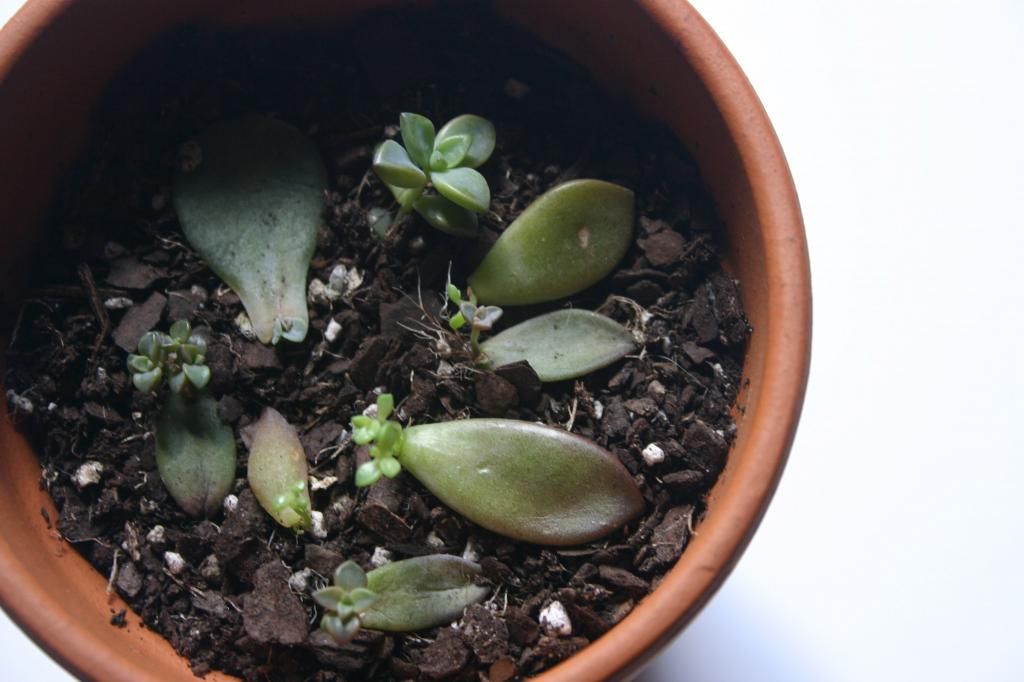 I'm still learning how to propagate succulents, and I'm sure there's much more for me to learn. But this is definitely a start and I hope something that I said today might help you during your propagating journey. If you want to see more pics of my plants you can follow my plant life board on
, and check out some of my pics on
.
Have you tried propagating before? Would love to hear about it!