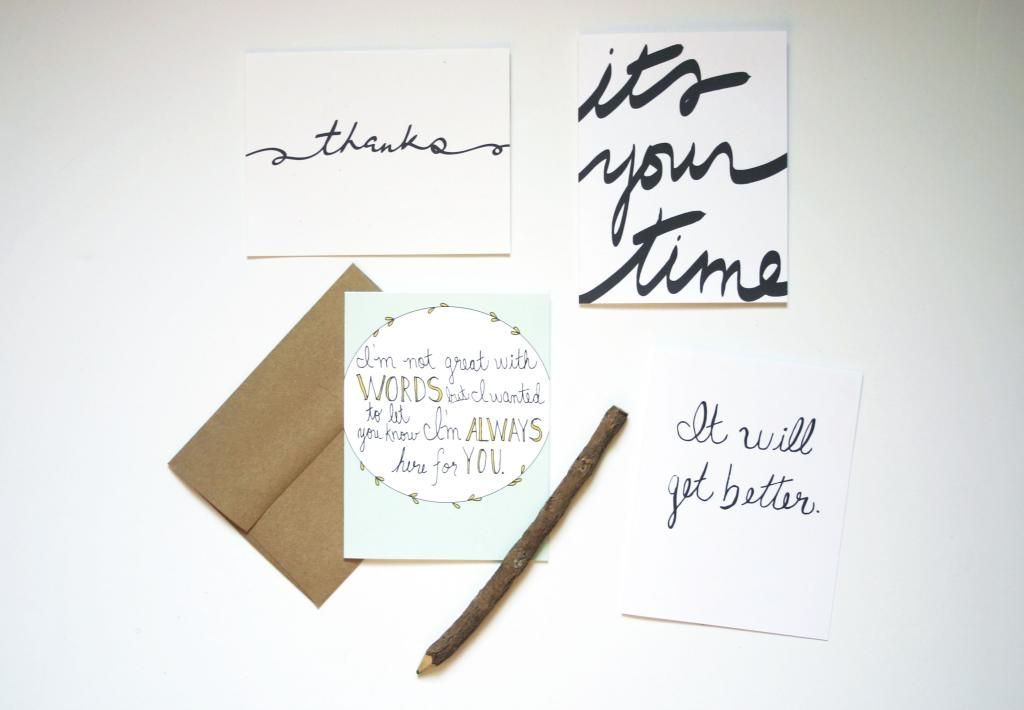 Months ago at my first craft show my first customer requested a sympathy card and I didn't have one to show her. I know that sympathy cards are a must if I'm going to be a greeting card designer but they are hard to do. That weekend I went back to my sketchpad and tried to draw and write some ideas down. No luck. They were either too sappy or a bit sarcastic, which made it sound insincere and not from the heart. I worked on these off and on for months. Two weeks ago I finally got the idea to be really really honest with the cards. Because the idea at least for me when sending cards is to let people know that I'm here if you need me. It's that simple. I personally don't give cards that go up and around and back down to get to the basic idea that I love you and I'm here whenever you need me. So that's what I designed. I only have two sympathy cards in my etsy shop right now, but now that I finally got my groove expect more in the coming weeks!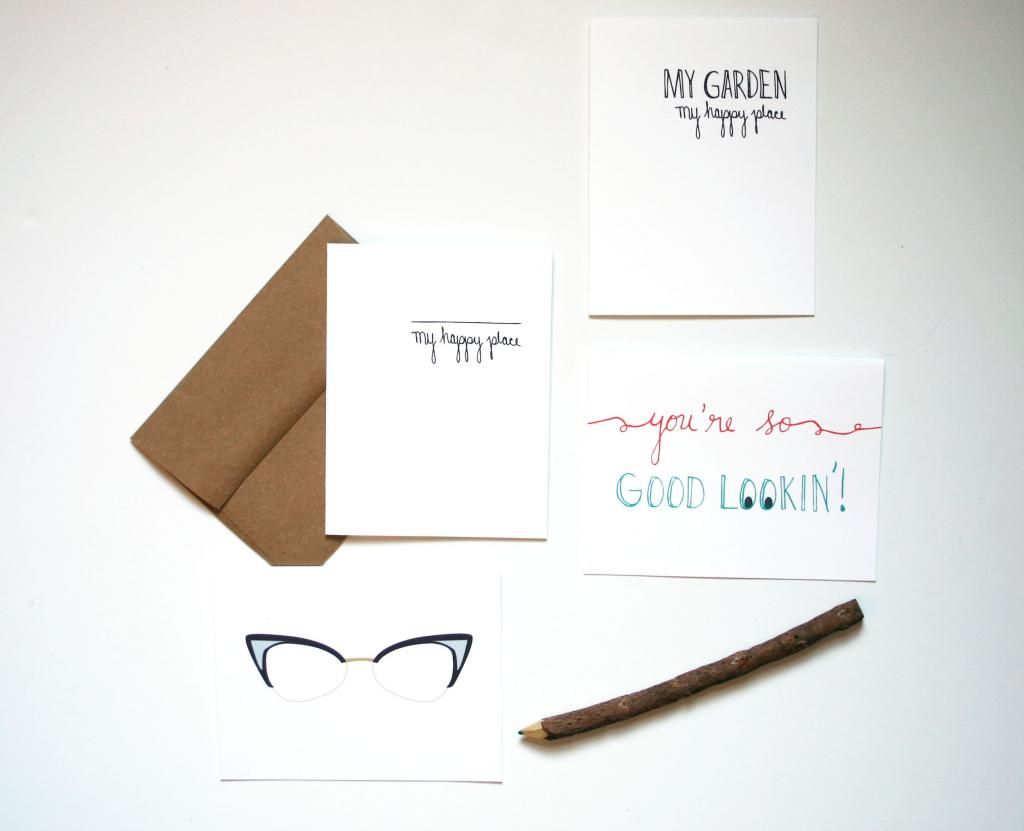 I've also revamped my thanks card, added another pair of funky glasses notecards to that collection, and created a series of "My Happy Place" cards to feed off My Happy Place blog posts.
What do you like to see when sending or receiving sympathy cards?

---
You can also find me on: